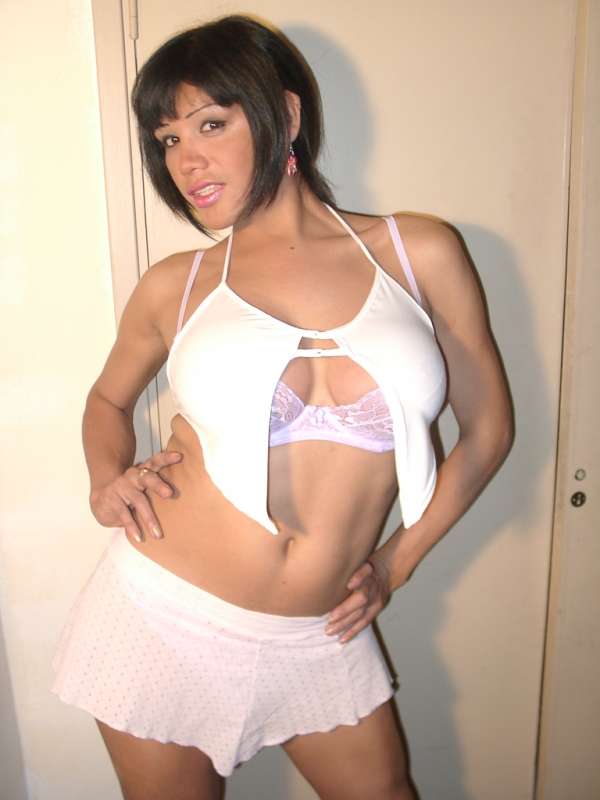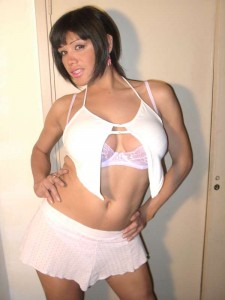 Name: Maria
Age: 30 years
Personal: Single shemale with breast implants!
Height: 5′ 10″
Weight: 152
Location: Los Angeles, CA
Occupation: Classified Info 
Hobbies: Clubbing, reading, cycling, Internet
Likes: Intellectual chat and debates
Dislikes: Ignorance, rude people
Hello shemale admirers, I'm Maria. It's nice to have you here. Aside from SEX, one of my favorite pastimes is to read a brand new book that I've been longing to read. I also like sports including cycling, working out and swimming. Sometimes I play tennis with my girlfriends. I may be femme but I can play a mean game of tennis!
I love a challenge. That's why I push the envelope as a shemale. I have breast implants that are very sensitive to touch. I adore a man's mouth and tongue on my breasts. I have a breast fetish, even though they are my own breasts. I'll probably remain non-op as I'm a very sexual being. I quite enjoy being either a top or a bottom with an admiring gentleman. I'm comfortable with all aspects of me and I accept who I am. It's why you're here reading my site!
I'm fortunate to have a family who has known about me for years and they are all cool with me and my shemale persona. How great is that! I don't know if I'll ever settle down. For now I take it one day at a time and enjoy everyone in my life. I date now and then but there is no special one and only right now. Not that I'd turn down the opportunity if it arose.  I can be happy with my own company but I sure do treasure the touch of a lover and a warm snuggle bunny at night.  Ahh, romance!!
Each morning I learn a new word for the day. They are usually rather obscure words but some day this knowledge might come in handy. Sometimes I find myself in a philosophical mood questioning the whys and ifs of life, and especially of my life. I spend plenty of time for daydreaming and contemplating things. I find that most people think in a very shallow manner. I like to think deeply and ponder consequences of various actions.
Did I mention that I have a slightly kinky side?  ; )